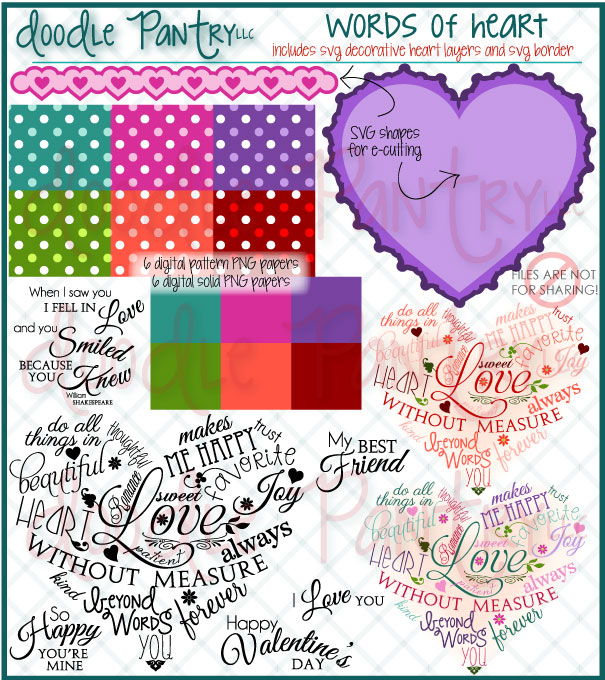 Oh where did January go???? Before you know it , it will be time for Valentine's Day and at
Doodle Pantry,
Laurie is ready to wow you with her varied choices! This collection is called
Words of Love
and features 3 different combinations of these romantic words and they form a heart when you click to remove the background. Perfect!! and I just LOVE the polkadot background papers! Again, you are seeing my love for this favorite color combo, teal and purple~so much fun. The sentiments that are on the inside and out are also included in her huge set. You can always be sure that you will get so many different elements with Laurie, you almost feel like it's a steal when you purchase it. I love the ability to use the solids as mats! The 6 new products today are marked down 25% JUST FOR TODAY!! Shop today to get a great deal!