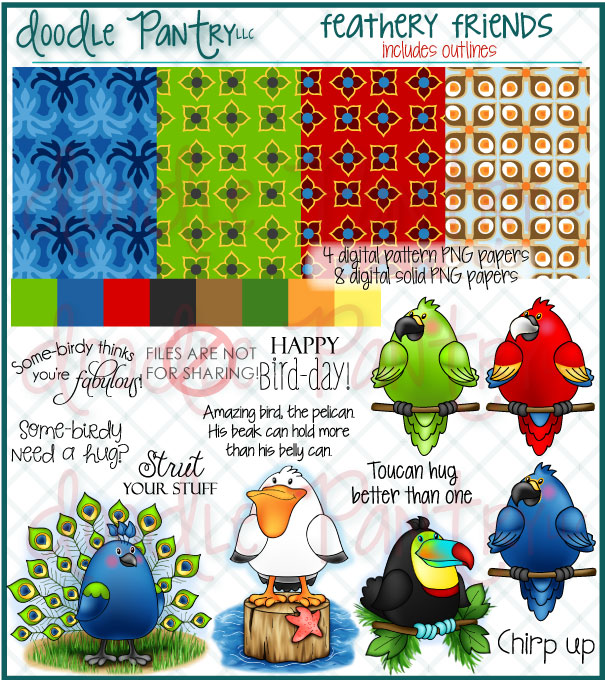 The neatest release from Doodle Panty is happening "TODAY"! Every Tuesday, we have a new release with a discount on one particular set on that day!
I'm using the richly colored parrot image from Feathery Friends set and it's packed full of beautiful papers, sentiments and gorgeous birds. I made a hybrid card where you digitally layer the parts from the set that you want (Laurie gives you both png and jpeg files so that you can print or create on the computer.) Then you can add paper layers or, as I did here, embellishments to give that dimensional look. I enjoy using all my ribbons, twines, stickers,
photo turns, the list is endless. A friend gave me the different shades of branch "punchies"-I used them to enhance the leaves in the trees. The inside again is done using some of the different elements in the set. It's nice not to have to go find something in your stash to match what you've already created--it's done for you and it "finishes" the card off so well! I hope you will check out all the other sets on this week's release AND don't forget that the "Ants in my Pants" Challenge is going on all month! Come join the fun!